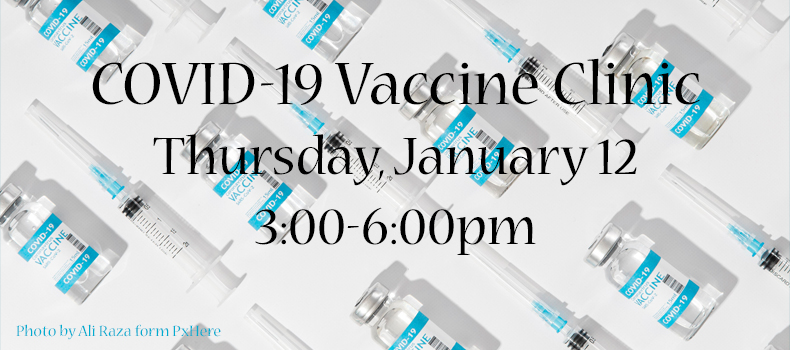 Date (Fecha):  Thursday, January 12, 2023
Time (Hora): 3:00pm – 6:00pm
Where (Donde): St Sabina Gym – Gimnasio de Sta. Sabina
A booster shot is given after the protection by the original doses start to decrease over time. Boosters are designed to help people maintain their level of immunity for longer.
Walk ins are welcome!
Se administra una inyección de refuerzo después de que la protección de las dosis originales comienza a disminuir con el tiempo. Los refuerzos están diseñados para ayudar a las personas a mantener su nivel de inmunidad durante más tiempo. ¡Las visitas sin cita previa son bienvenidas!
Disclaimer:
A bivalent booster dose is available for Pfizer and Moderna vaccines. It must be 2 months or more from your previous booster dose date or your primary 2 doses in order to receive the vaccine.
Notificación:
Hay disponible una dosis de refuerzo bivalente para las vacunas de Pfizer y Moderna. Necesita ser al minimo de 2 meses después de la segunda dosis para recibir la vacuna.
MUST BE 5 or older to receive 1st booster. 
NECESITA tener 5 años o más para el primer refuerzo.