Meet El Salvador Scholarship Student, Yesenia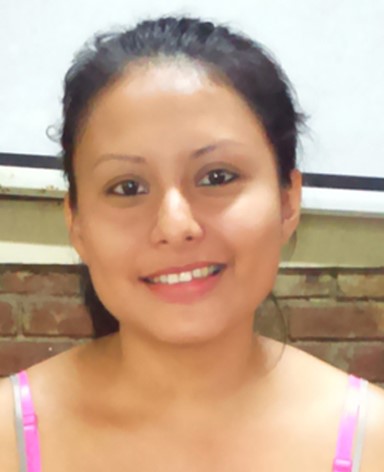 Martha "Yesenia" Valle Rosa lives in a small community outside of Cinquera, called San Francisco Echeverria. She is 22 years old and she attends the University of El Salvador. She is currently is her 3rd year of study and she is majoring in Biology. She entered the scholarship program in 2014 and she is expected to graduate in 2020.
Yesenia has classes Monday through Friday from 7am-6pm. She leaves her home in Cinquera each Sunday at 3pm for the 4 hour bus ride to San Salvador. After a week of classes, she arrives home each Saturday at 10 in the morning to spend weekends with her family.
Yesenia's family makes its living by farming. Her home is built of a mixture of materials with an outhouse. The family has access to potable water and the house has electricity.
Yesenia lives with her mother and father, her 28 year old brother, Nelson, her 26 year old sister, Ana, her 16 year old brother Wilfredo, and her 14 year old sister, Aidee.
Yesenia's greatest difficulty she experienced is the violence that she exposed to on her way to school, as well as being away from her family for so long, especially now that her parents are getting older. After graduation, Yesenia hopes she will be able to find a job to help the community and to give back to the scholarship program so others may have the opportunity to get an education. This past year Yesenia helped with several community projects which included cleaning the forest reserve in Cinquera. During the civil war from 1980-1992, the people of Cinquera took shelter from the military up in the mountains and forest. After the war they built a for
est reserve to protect the land which had provided them protection during the war.
To donate to our El Salvador Scholarship fund, click on "Online Giving" above.
Pictured are Aidee, Yesenia, and her parents, Felicita and Evaristo.