In May of 2023 S
t. Sabina Parish partnered with Catholic Charities to establish the
Catholic Mental Health Ministry
. We have seen the great need for mental wellness
 in our society and we hope to serve both those who are suffering and their caregivers, break stigma surrounding mental health, and become a more inclusive community.
St. Dymphna, Patron saint of Mental Health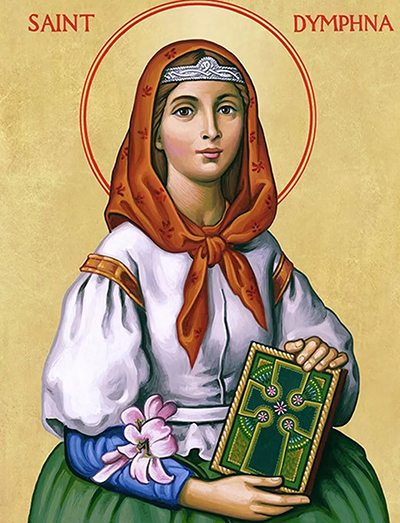 St. Dymphna, known as the patron saint of mental health, is a revered figure in Christian history, celebrated for her compassion, bravery, and enduring legacy in advocating for those afflicted by mental and emotional challenges.
Prayer to St. Dymphna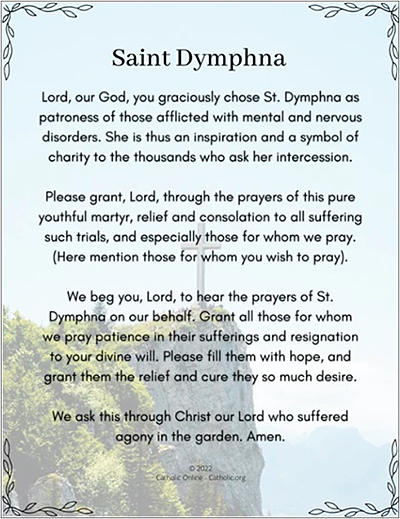 St. Sabina Mental Health Ministry
A mental health minister is:
Compassionate
A good listener
Respectful of all
Willing to learn
Reliable
Mental health ministers:
Do NOT provide treatment
Prayerfully accompany those in need
Model self-care
Protect confidentiality
Establish and maintain boundaries
Cultivate hope through awareness, acceptance and accompaniment
Interested in being a mental help minister? Click here to fill out our volunteer interest form.
The ministry has three primary areas of focus: 
Host ongoing educational events about various mental health topics.
Provide contact information to local counselors and other helpful local and national resources.
Hold small group meetings both for those who struggle with mental health issues and for their friends, family members, and caregivers. Support groups will be focused on topics of most interest to those in need.