Faith Formation
As a Catholic parish community, St. Sabina is committed to providing total and lifelong faith formation for all people. We take seriously the challenge of Vatican II to provide formation for our community so that we can all become "full, conscious and active participants" in carrying out the mission and ministry of Jesus.
Based on the bishops' Pastoral Plan for Adult Faith Formation in the United States, Our Hearts Were Burning Within Us, adult faith formation in our parish community appropriates the three major goals that guide and direct efforts in adult faith formation:
1. To Invite and Enable Ongoing Conversion to Jesus in Holiness of Life.
2. To Promote and Support Active Membership in the Christian Community.
3. To Call and Prepare Adults to Act as Disciples in Mission to the World.
To accomplish these goals we offer many and various spiritual and educational opportunities. We do this in a manner that is accessible to adults, always relating our common baptismal call to our life experience in both church and world. Christian faith formation provides adults with methods of exploring and reflecting on our faith, enabling them to forge their own path to God while helping them form their consciences according to the teachings and example of Jesus. Adult faith formation integrates actual life experience, diverse adult learning needs, the study of Scripture, and the teaching of the Church's tradition, thus creating an environment that promotes intellectual, moral, and spiritual faith development.
All adult faith development aims at forming Christians to be followers of Christ immersed in the world to carry on the mission and ministry of Jesus. We, at St. Sabina, invite you to take an active part in our faith formation opportunities and programs. Come and see. Come and be fed. Come, learn and reflect with us on how we can be more effective disciples of Christ in both church and world.
Current Offerings
Bible Study and Sunday Readings
Catholics are mostly exposed to the Bible through the Sunday Lectionary Readings. In order to help us all enter into the Bible through the Sunday readings, we are offering study sessions that will provide an opportunity to read, to study background to the readings, and to reflect on how to apply the readings to our lives. We will gather on May 7th and 21st at 10:30am in the conference room of the Church Hall. All are welcome. Bring a Bible and a friend. To register for these sessions, please call Biagio at 816-979-3153.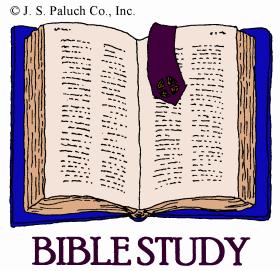 RCIA
The Rite of Christian Initiation of Adults, the RCIA, is a process which welcomes all who are interested in becoming Catholic, or any Catholic wishing to deepen their understanding of the faith.  The Rite involves the formation of a community that learns, shares, builds community and prays together to deepen their relationship to God and to the parish family.  Below are some of the values that we hold as Catholic Christians, which we readily share with all who desire to journey with us through the RCIA. Read more…
The Reformation and its Impact on Current Christian Relations
This four week series will be offered at two different times if enough register. The evening session will be from 7 -9pm on Tuesday evenings, May 9, 16, 23, 30. The morning sessions will from 10 a.m. – noon on Wednesday Mornings, May 10, 17, 24, 31. To register, please contact Biagio in the parish office by phone at 816-979-3153 or via email at biagio@stsabinaparish.org.
This year, 2017, is the 500th anniversary of The Protestant Reformation. The Reformation is usually associated with Martin Luther and the posting of his 95 Theses on October 31, 1517. Luther's challenge to the church of his day, while neither intending nor desiring it, split Western Christianity, fragmenting it into multiple denominations, churches and traditions, each emphasizing different theologies, beliefs, spiritualities and community structures. Read more…
Foundations for Living Stones
St. Sabina, a Catholic faith community committed to total and lifelong faith formation, offers an adult faith formation program titled, Foundations for Living Stones. The program explores in greater depth and knowledge the basics of our faith. All the sessions focus on the ministry that we are called to in and through our baptism. Communication skills, group development, leadership skills, bible study, church history, prayer and sacraments are some of the many areas explored and examined in depth. Adult methods of learning and reflection are employed throughout.
The sessions are scheduled on Tuesday evenings, from 7-9:30 PM, beginning in early September and ending in early June. This is a 9-month commitment to deepen one's skills and knowledge so as to become a more effective and engaged disciple and minister. We work collaboratively with neighboring parishes, inviting them to be part of this mutual learning process. For a brochure or more information, please call or e-mail either Kris or Biagio at: Biagio Mazza 816-979-3153; e-mail biagio@stsabinaparish.org or Kris Larkey 816-979-3151; e-mail kris@stsabinaparish.org. Read more…
---
Related Links
Lectionary Readings from the New American Bible
http://www.usccb.org/bible/index.cfm
St. Louis University Center for Liturgy – English and Spanish Reflections on Sunday
http://liturgy.slu.edu/
Resources on the Gospel According to Matthew
http://www.textweek.com/mtlk/matthew.htm
Resources on the Gospel According to Mark
http://www.textweek.com/mkjnacts/mark.htm
Resources on the Gospel According to Luke
http://www.textweek.com/mtlk/luke.htm
Resources on the Gospel According to John
http://www.textweek.com/mkjnacts/john.htm