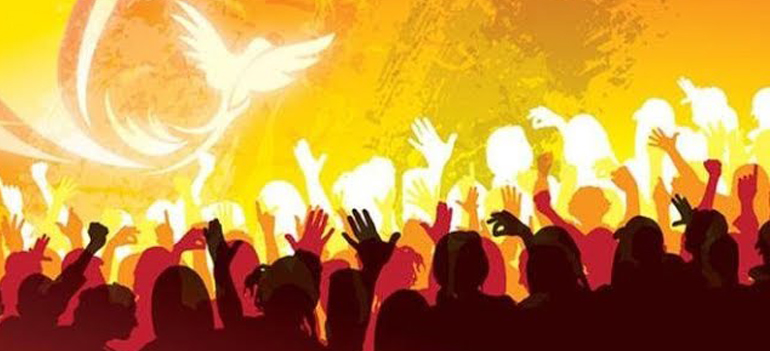 As devoted Parishioneers at St. Sabina Catholic Church, we understand the importance of nurturing our spirituality. Our Spirituality page offers a wealth of resources that cater to your spiritual needs, including weekly Gospel reflections, a comprehensive prayer section with valuable links, and engaging Do You Know videos highlighting different aspects of our Catholic faith. Join us on this transformative journey as we seek to deepen our connection with God and grow together as a community of believers. Explore the Spirituality page now and embark on a path of profound spiritual enrichment.
Prayer
Prayer is the cornerstone of our spiritual life, offering solace, guidance, and a deeper connection with God. Understanding the significance of prayer, we have curated a comprehensive prayer section on our Spirituality page. Here, you will find a collection of carefully selected links to assist you in nurturing your prayer life. Whether you are seeking prayers for specific intentions, exploring different prayer techniques, or looking for guidance on creating a prayerful environment, our resources cater to believers at every stage of their spiritual journey.
Weekly Gospel Reflection
We believe in the importance of understanding and applying the teachings of the Gospel in our daily lives. These reflections serve as a guide for individuals seeking to deepen their understanding of the Word of God and apply its principles to their daily experiences. Explore these thought-provoking reflections, filled with insightful interpretations and practical applications that resonate with your personal journey.
Do You Know Videos
Over a 6-year period, retired Pastoral Associate Biagio Mazza recorded these Do You Know videos, which take a specific aspect of our faith and explore it more deeply in these short videos. These videos delve into various topics such as sacraments, saints, traditions, and social teachings. The videos serve as a tool to deepen your understanding of the Catholic faith, while also fostering a sense of community as we embark on this spiritual journey together. To explore a topic, click on a category below.